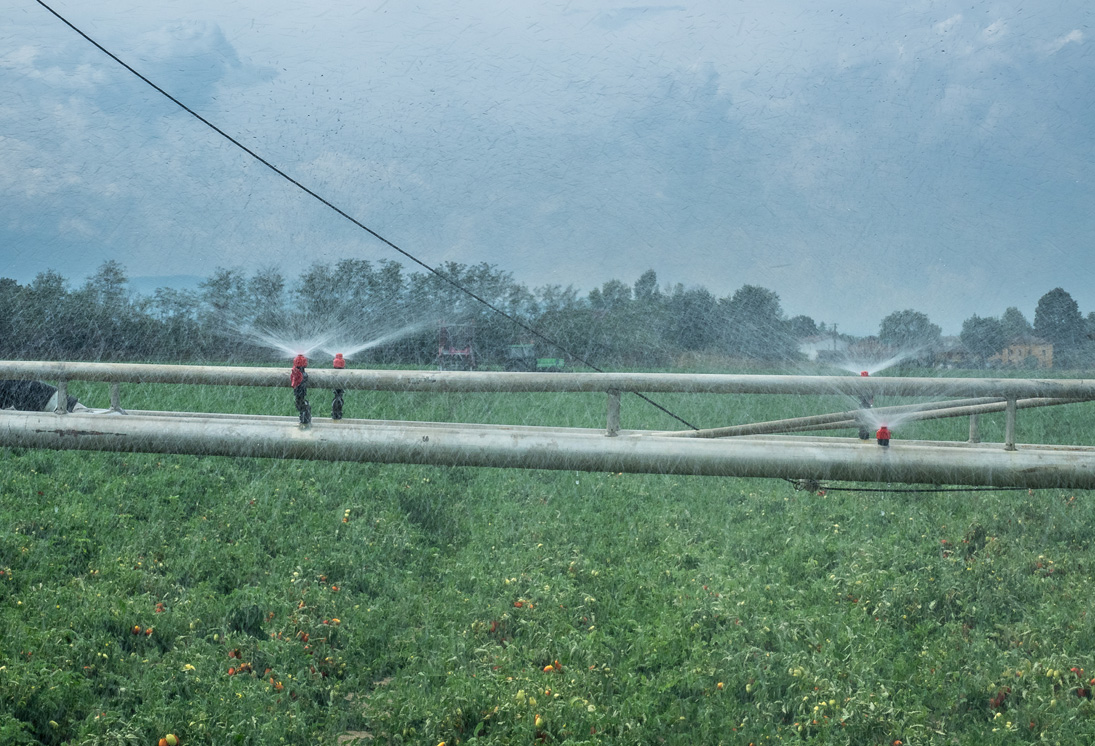 Sistema universale di irrigazione ad ali piovane, per tutti i tipi di irrigatori - su carro indipendente a 4 ruote - bassa pressione (1,5 bar) in ingresso con mantenimento della stessa su tutta la larghezza dell'ala, con un consumo minimo di energia, grazie ad un innovativo sistema a doppio circuito ridondante, che permette un'irrigazione costante per una larghezza massima di 95 m - struttura di 72 m completamente in alluminio con carro in acciaio zincato a caldo.
Queste sono le ragioni di una reale innovazione nel mondo dell'irrigazione e del suo successo.
DIMENSIONS AND TÉCNICA TABLE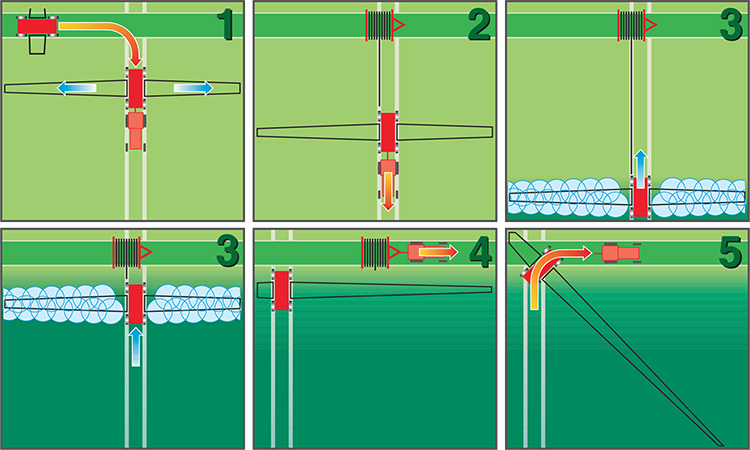 Piazzamento e apertura dell'ala piovana
Svolgimento del tubo irrigatore
Irrigazione del campo
Spostamento dell'irrigatore
Spostamento dell'ala piovana.
Download the documents
Optionals
Motore a 4 tempi per azionamento centrale idraulica: per rendere indipendente l'uso dell'ala piovana.
Rotazione idraulica: per facilitare l'azione rotante dell'ala in tutte le condizioni.
Due piccoli connoni finali: per estendere la larghezza di irrigazione a 95 m.
Spurgo automatico: per livellare le ali durante lo spostamento, con trattore, dell'ala aperta.