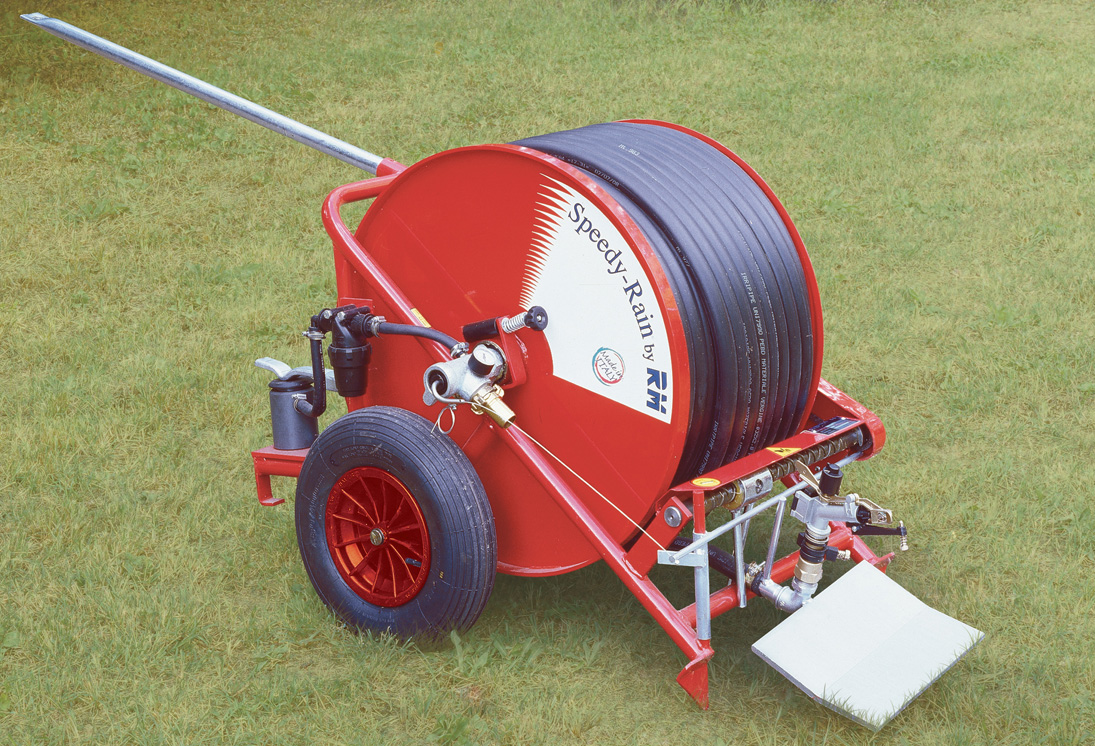 Recupera il tubo mentre irriga. Funziona con una pressione di esercizio all'entrata dell'irrigatore variabile da un minimo di 1,5 ATM ad una massimadi 6 ATM (ottenibili da acquedolto, elettropompe sommerse, ecc..). La velocita di riavvolgimento e regolabile, per distribuire la giusta quantita diacqua sul terreno. Chiusura automatica dell'acqua a fine irrigazione.
Dimensioni ridotte, ottimo bilanciamento del peso sulle ruote. La barra di trai-no e predisposta anche per l'aggancio ai trattorini rasaerba. Economico e senza manutenzione. Uso semplice e pratico; non occorrono utensili per il montaggio e per l'uso.
Sistema di riavvolgimento con cilindro BREVETTATO e microfiltro per l'acqua di alimentazione del cilindro. Manometro per lamisura della pressione in entrata. Irrigatore a settori regolabile con ugelli di ricambio. Tubo in polietilene P.E. PN 6 BD.
Guidatubo a vite senza fine,per un perfetto riavvolgimento del tubo. Terminale portairrigatore a piastra; a richiesta, carrello a ruote a carreggiata variabile.
Manuale d'istruzioni dettagliato.
DIMENSIONS AND TÉCNICA TABLE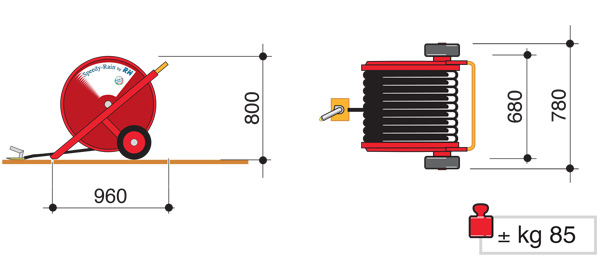 Download the documents
Optionals
Carrello a ruote a carreggiata variabile.
Ala nebulizzatrice a bassa pressione con larghezza di m 8 e fascia irrigata di m 10 circa.